Tututally Cute Chronicles
Posted by Jozie Komorani on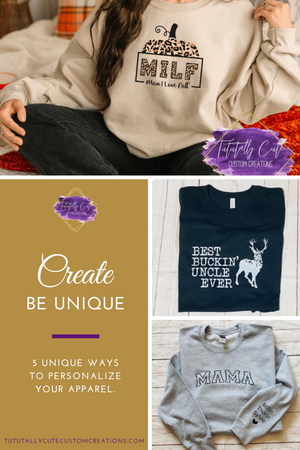 Tututally Cute Custom Creations, where we believe that personalization is the key to making your style truly yours. In this interactive blog, we'll take you through five delightful ways to infuse creativity into your wardrobe. Get ready to have some fashionable fun and let your unique personality shine through your clothing! Custom Family T-Shirts: Unite in Style Have a family gathering or special event on the horizon? Create custom family t-shirts that capture your family's spirit and togetherness. Pick from a variety of fonts, colors, and graphics to design tees that everyone will cherish. Monogram Magic: Personalize with Elegance Monogramming...
Posted by Jozie Komorani on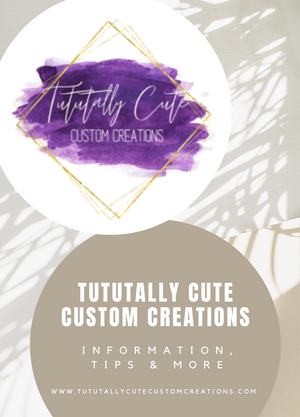 🌟 Welcome to Tututally Cute Custom Creations Blog! 🌟
Explore the fun and exciting world of personalized clothing, gifts and more where every moment becomes extraordinary with a personal touch. Our family-owned small business is on a mission to add uniqueness and joy to your life through one-of-a-kind creations.
Discover how our custom clothing empowers you to express your style and tell your story, from family gatherings to daily fashion statements. Elevate your daily rituals with personalized drinkware, gifts and more.
Join us as we share heartwarming stories from our delighted customers, offering inspiration for meaningful gifting and life's special occasions. We're your guides in the realm of personalization, ready to make every moment, big or small, a bit more special.
Whether you're a longtime fan or a newcomer, our blog is your portal to the magic of Tututally Cute. Stay tuned for exciting content and explore our website to find the perfect personalized items that reflect your individuality and celebrate the ones you love. Come be part of our personalized adventure!